★ Eine Reise nach Transylvanien

Bereich: Library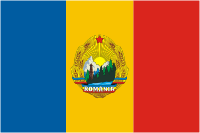 Eine Reise nach Transylvanien
---
Zu einem der interessantesten Märkten im Ostblock gehört in jedem Fall Rumänien. Und POPVIRUS hat mit Partner Horea Pascu + seiner Production Music-Company BLUE ISLAND PRODUCTIONS einen musikalischen Seelenverwandten gefunden.
BLUE ISLAND ist in Rumänien die angesagteste Music Library mit weltweitem Repertoire. Hier treffen sich die wichtigsten Music Libraries auf einen Punkt + Horea Pascu ist unser Mann, der die POPVIRUS Library dort verbreiten wird.
Horea Pascu über POPVIRUS: "POPVIRUS Library is a wide + eclectic production music catalogue with a personality of its own. Many of the albums sound more like chart music instrumentals rather than production music, which make them especially useful for TV productions. However, POPVIRUS can work very well in advertising also, with its bright uplifting tracks, its acoustic albums as well as its vintage flavored tunes, which are my personal favorites."