★ POPVIRUS goes to USA + Kanada

Bereich: Library
POPVIRUS expandiert weiter in die USA + Kanada
---
Die POPVIRUS Library expandiert international weiter mit Start zum 01.01.2012 mit Vertriebsfilialen in den größten Märkten der Welt. Mit pigFACTORY - Sitz in Los Angeles - wurde nach langen Verhandlungen der optimale + congeniale Partner für die Territorien USA, Kanada, UK + Irland gefunden. pigFACTORY ist ein internationales Musicpublishing + Lizenzhandel-Unternehmen, die mehr als 250.000 Musiktitel + Masterrechte repräsentieren u.a. auch Künstler wie z.B. Iggy Pop, Def Leppard, Tone Loc, Fatboy Slim, Pat Benatar, Joan Jett & The Blackhearts, The Turtles, Tina Turner, The Dead Kennedys + viele andere. pigFACTORY ist spezialisiert auf die internationale Vermittlung von Musik in Film, Fernsehen, Werbung + Video-Spielen. PigFACTORY nutzt dabei ein fortschrittliches digitales Publishing-System. Die POPVIRUS Library wird mit den POPVIRUS-Labels eine zentrale Rolle im neugeschaffenen Production Music-Bereich Pacifica Music spielen.
PigFACTORY-Chef Keatly Haldeman + POPVIRUS-Chef A.B. Sporer freuen sich über die enge Zusammenarbeit in den weltweit wichtigsten Märkten. Auftakt der Zusammenarbeit werden zu den aktuell insgesamt 240 POPVIRUS-Alben eine spezielle Compilation sein, die auf den US-Markt produziert + zusammengestellt wurde. 
Pressestimmen aus USA zur Zusammenarbeit: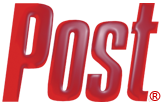 .